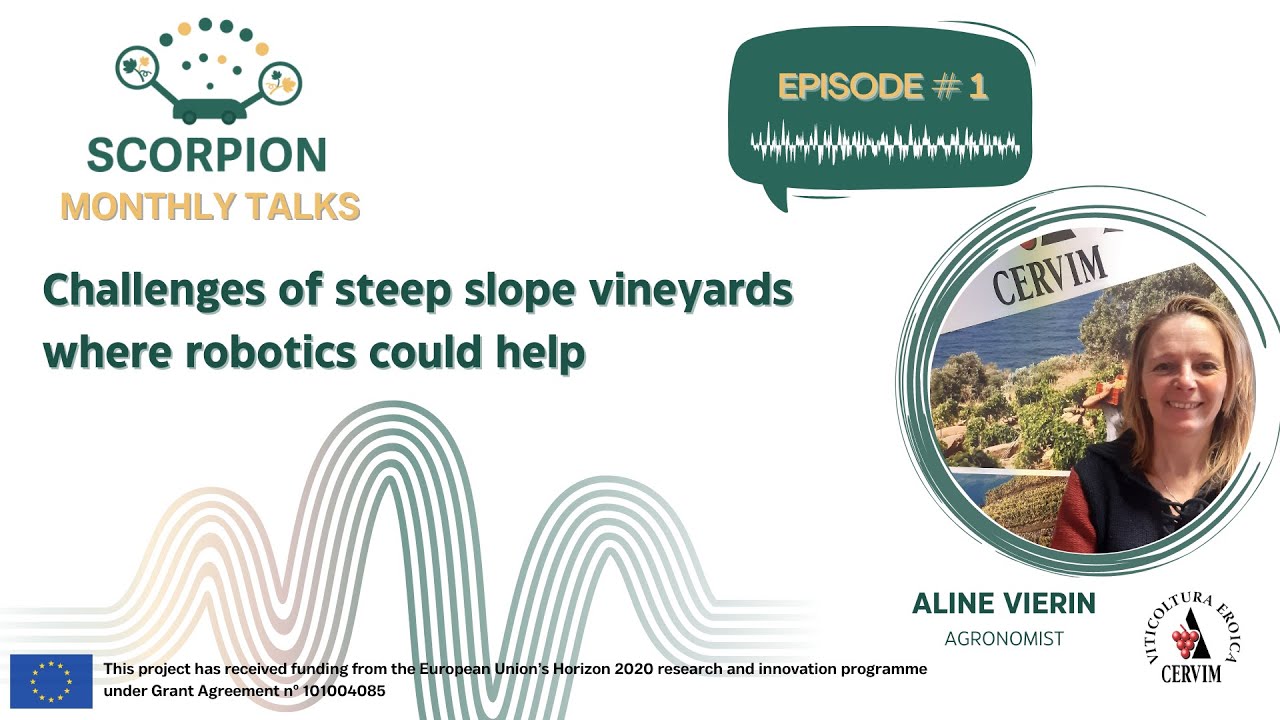 The SCORPION project is launching SCORPION Monthly Talks, a monthly Podcast series, as part of its activities this year. Listeners will be able to understand the progress of the project, its findings and its advances. Each episode will involve experts from the project team, who will discuss their research and provide insights into the challenges and solutions for the viticulture industry. In addition, the content will explore precision farming, robotics and new technologies to help develop viticulture practices and ensure sustainability, productivity and efficiency.
In this first episode of the Monthly Talks series, produced in partnership with Dr. Aline Vierin from CERVIM, we dive into the world of the challenges of steep slope vineyards where robotics could help. Aline will discuss the challenges of heroic viticulture, its effects on the environment and local communities, as well as the possibilities of using robotics to lower labour costs, reduce pesticide and water use and sustain viticulture for the future. Join us as we explore the incredible opportunities that robotics can bring to this field.
Get to know more about heroic viticulture, its environmental and societal impact, and understand the possibilities and challenges coming with using robotics in it.
Find out the full episode here: https://www.youtube.com/watch?v=FYTIWU1zkIQ
Stay tuned and be the first to listen to our next episode!