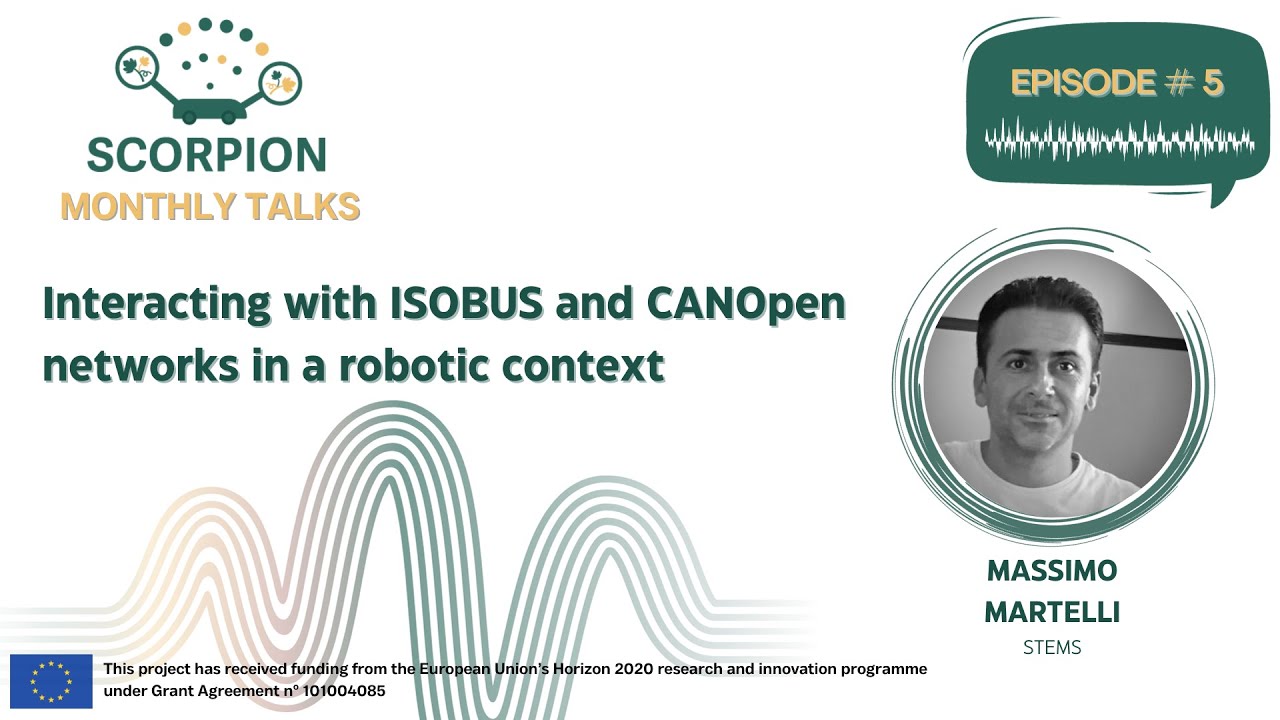 The SCORPION project is launching SCORPION Monthly Talks, a monthly Podcast series, as part of its activities this year. Listeners will be able to understand the progress of the project, its findings, and advances. Each episode will involve experts from the project team, who will discuss their research and provide insights into the challenges and solutions for the viticulture industry. In addition, the content will explore precision farming, robotics and new technologies to help develop viticulture practices and ensure sustainability, productivity and efficiency.
Join us on the 5th episode of SCORPION Monthly Talks, titled "Interacting with ISOBUS and CANOpen networks in a Robotic Context" In today's episode, Massimo Martelli, researcher at STEMS Institute of the National Research Council of Italy, is delving deep into the fusion of two vastly different technological ecosystems – agriculture and robotics automation. Imagine the complexity of merging the powerhouse that is the Robot Operating System (ROS) with the world of agricultural machinery and CAN networks. It's like combining two separate universes into one!
Join us as we unravel the challenges, innovations, and surprising solutions that have emerged in this unique crossover. From the intricacies of the ISOBUS protocol to the complexities of Tractor Implement Management (TIM), we'll explore it all.
Discover how these two ecosystems, seemingly at odds, harmoniously coexist in this groundbreaking episode of SCORPION Monthly Talks. Tune in now!
Find out the full episode here: https://youtu.be/sZDne15ZQBE