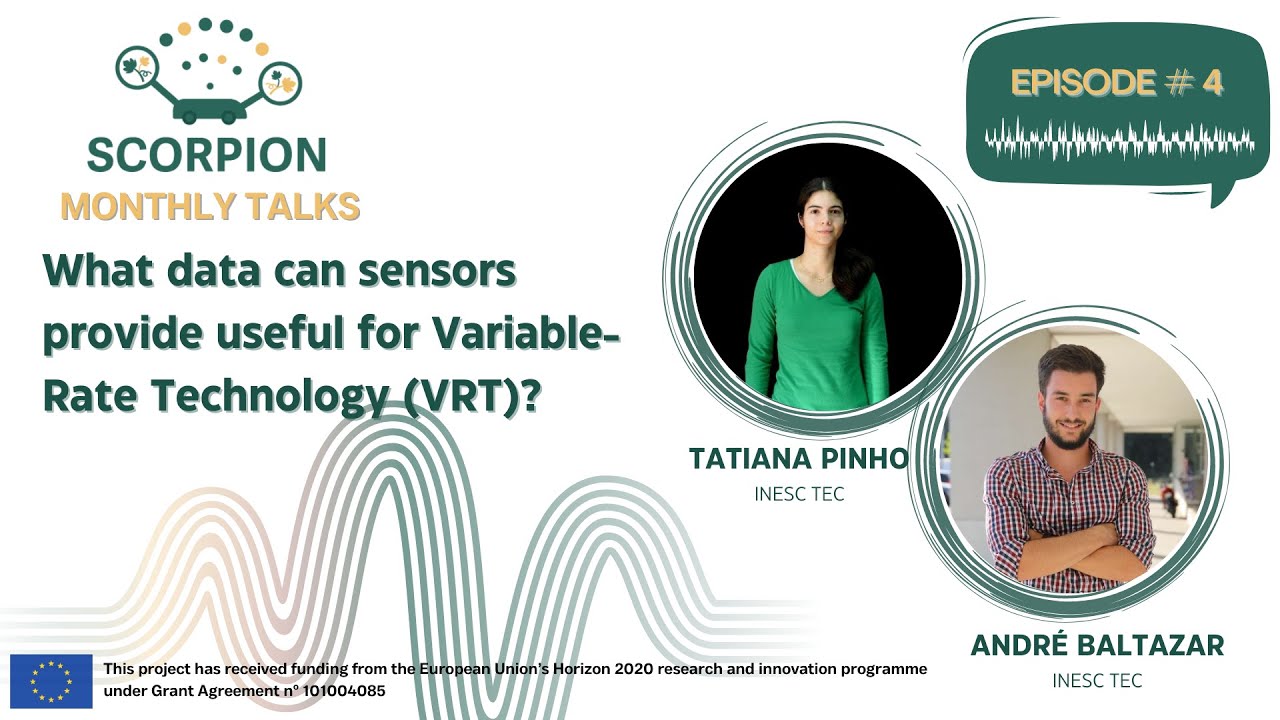 The SCORPION project is launching SCORPION Monthly Talks, a monthly Podcast series, as part of its activities this year. Listeners will be able to understand the progress of the project, its findings, and advances. Each episode will involve experts from the project team, who will discuss their research and provide insights into the challenges and solutions for the viticulture industry. In addition, the content will explore precision farming, robotics and new technologies to help develop viticulture practices and ensure sustainability, productivity and efficiency.
Join us on the 4th episode of SCORPION Monthly Talks, titled "What data can sensors provide useful for Variable-Rate Technology (VRT)?" In this insightful discussion, we bring together Tatiana Pinho and André Baltazar, esteemed researchers at INESC TEC, to delve into the significance of VRT in agriculture. Have you ever wondered about the importance of VRT in the agricultural context? Or what types of sensors can be used to revolutionize farming practices? Well, we've got you covered!
In this episode, we explore the incredible benefits of VRT and the sensors that drive it. Discover the wealth of data that these sensors can provide, allowing farmers to make smarter decisions in precision agriculture. From biometric indicators to fruit detection and vegetation indices, these sensors offer a whole new level of insight.
Don't miss out on this informative conversation that sheds light on the future of agronomic processes. Tune in now!
Find out the full episode here: https://www.youtube.com/watch?v=-SNpZVIu5Bs